Free Shipping and Returns on unengraved items
UPD Urns Cares
UPD Urns gives away 10% of its net income to non-profit and charitable organizations. We care deeply about helping those during their time of loss. Because of our intrinsic love for what we do, we make donations to companies that strive to do the same. Tyler Fraser heads goodwill efforts at UPD Urns. After a recent $250 donation to help ship free urns to those who can not afford them, Tyler said, "Memorializing a loved one with dignity is the keystone to overcoming grief. We have done a lot of good for individuals and families."
In 2010 UPD Urns donated 100 caskets to Pax-villa Funeral Homes, Inc. after the earthquake in Haiti in 2010.

We are involved with the Urn Recycling Project. This non-profit organization seeks to re-use every urn before it gets thrown away.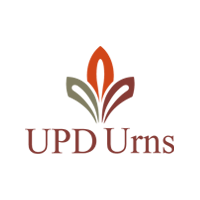 UPD Urns is currently a lender at Kiva.
At UPD Urns we understand that we must give back to our customers, our community and ultimately anywhere we can.