Free Shipping and Returns on unengraved items
Jewelry
Silver Cremation Jewelry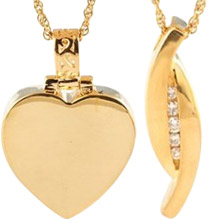 Gold Cremation Jewelry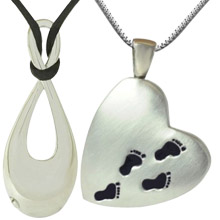 Stainless Steel Cremation Jewelry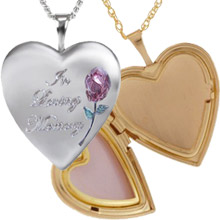 Locket Cremation Jewelry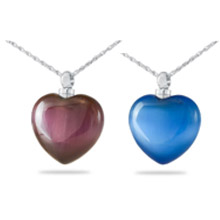 Glass Cremation Jewelry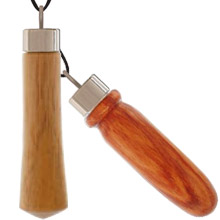 Wood Cremation Jewelry
At In the Light Urns, we offer a large variety of cremation urns with many different materials and themes. We understand that you are going through a heart wrenching time, perhaps the most difficult you have ever experienced. Our exquisite collection of brass, glass and marble cremation keepsakes allow you to choose something that is unique to your needs, and helps you remember your loved one and all of the special times you shared.
There are many memorials you could choose from, but making a decision about a special piece that will forever remind you of a loved one and help you feel their spirit close to you day and night is an experience that is much more than just "picking out" something. Our variety keepsake urns in brass, marble and glass offer you exquisite beauty, intricate details and affordable prices. You want a cremation urn keepsake that not only is gorgeous, but represents the loved one you so passionately cared about in a way that is fitting to their unique spirit and personality. In times like these, ordinary simply won't do.
If you are looking for something that is dramatically different and classic in looks, our variety keepsake urns include the "Born to Ride" selection, which may be ideal if your loved one who has left this life loved riding a motorcycle while the wind caressed their face. This popular Gas Tank Cremation Keepsake Urn is made of durable cold cast polymers and is totally stunning. When someone you love goes on to eternity, you want to remember them in some way that celebrates their life and the passions they enjoyed.
At In the Light Urns, we know these are hard decisions to make. You are grieving, and this is an important decision for you and your family to make. Our goal is to help you make this one decision a little easier by providing a variety of keepsake urns in brass, glass, marble and other materials that are of the highest quality and affordable, so that you can have one less worry on your mind during this emotional time.